Friendlier team
The team at Yahara Dental thrives on creating happier smiles through expert family dental care. Get to know the friendly people who provide exceptional family dentistry in Stoughton's best dental office.
Melissa – Patient coordinator
I grew up in Illinois and went to school in Chicago where I received my license in esthetics. I worked in salons and spas for the next 12 years. In 2012, I moved to Madison and quickly fell in love with Wisconsin. I am particularly a fan of Madison's unique culture, parks and farmers markets. When I am not at the office, I am most likely spending time with my cat Murphy, riding my bike or reading.
At Yahara Dental, I am the first face you see when you arrive and the last you see when you leave. I'm the keeper of the schedule and the office insurance expert. I'm here to help with any questions you may have, from how long your appointment will be to how much your insurance will pay. Providing excellent patient care is my main priority.
What was my high school job? Working in the shipping and receiving department of a dental lab.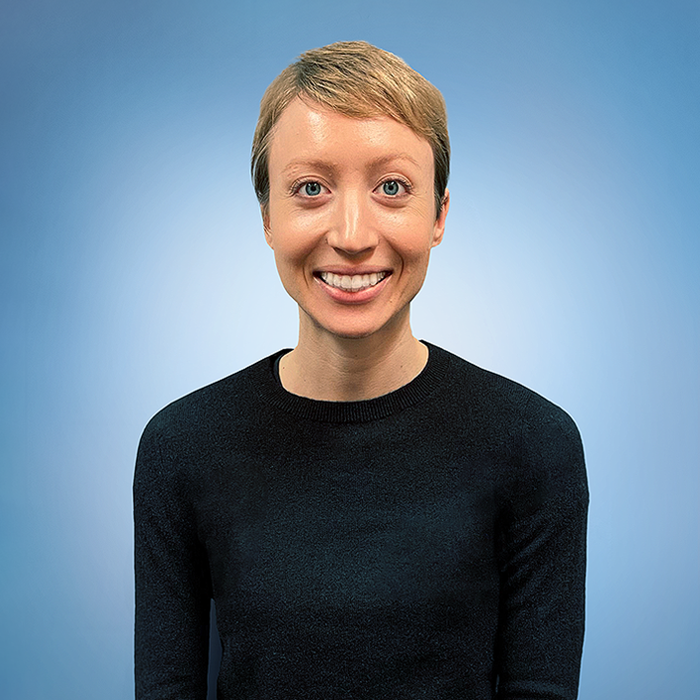 Kaci – Registered dental hygienist
I grew up on a farm outside Highland, Wisconsin. Even as a child I knew I wanted to be part of the dental field, attributing much of that to having great dental appointment experiences with a fantastic childhood dental hygienist. After high school I moved to Madison to attend Madison Area Technical College for dental hygiene and have been with Yahara Dental since 2010.
My role as a hygienist is providing my patients comfort and education while I care for their teeth. I take the time to get to know my patients and love catching up with them. I'm known for my positive attitude and my laugh can often be heard throughout the office. I am always willing to lend a helping hand and do best to make the office enjoyable to my patients and co-workers.
I live in Verona with my husband Zach and our daughter, Berkley, born in 2018. We love taking Berkley on long walks and attending sporting events. We have close relationships with our families and friends and spend a lot of time with all.  I enjoy live music, vacationing, local festivals, outings with Berk, summertime and boating.
What is the strangest job I've ever had? Separating live bait at a campground/recreation area. I had to separate night crawlers from leeches.
What's your secret obsession? The sweet smell of babies.
What is your guilty pleasure? Bravo channel reality TV.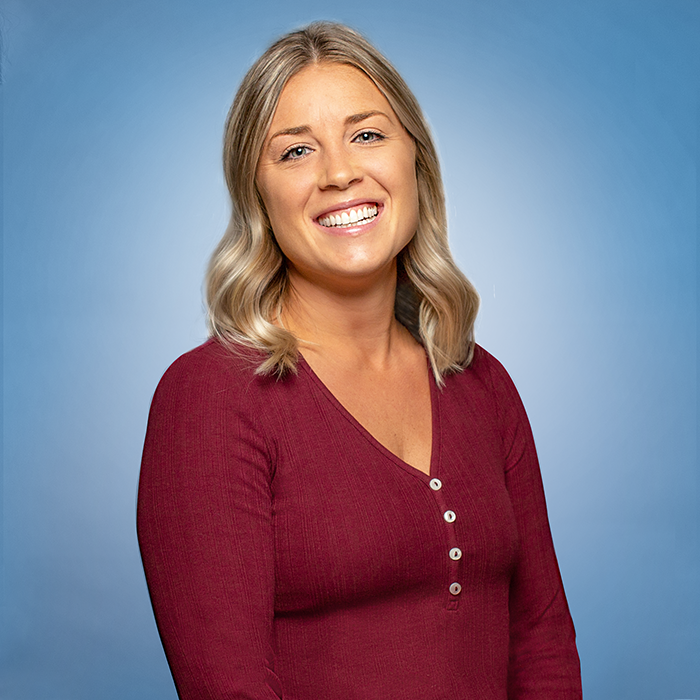 Sally – Registered dental hygienist
A native of Sun Prairie, Wisconsin, I graduated from Sun Prairie High School. While in High School I began working part time in a dental office, first at the front desk and then as an assistant. The thought of helping people achieve better dental health inspired me to attend the MATC Dental Hygiene Program, from which I graduated in 1992. I began working at the office for Dr. Oinonen in 1998 and have been with Dr. Thor since he purchased Dr. Oinonen's practice in 2011.
I am known for my compassion and gentle touch. Everyone should feel comfortable at the dentist and leave feeling educated.  I'm known around the office for my years of experience and attention to detail.
I currently live in Evansville with my husband Bryan. We have one son, Bryce, who is attending Viterbo University in hopes of becoming a nurse. When I'm not at the office I enjoy being active.  I love to ski, bike, golf, shop and spend time with my family and friends. I unwind with a good book or craft project.
Who is my favorite music artist? Garth Brooks. I have seen him in concert twice.
What is my guilty pleasure? Chocolate! Anything chocolate!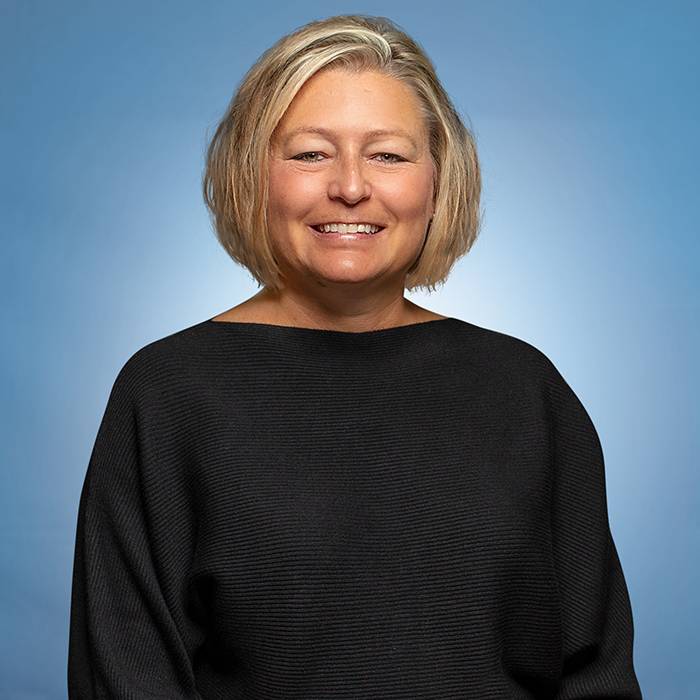 Jennifer – Registered dental hygienist
I grew up in Edgerton and received my dental hygiene education at Madison Area Technical College in Madison. I made the move from a dental office in Madison to Yahara Dental in 2014 looking for a small-town family practice.
You will find me getting to know my patients as I provide them with preventative dental care and help them maintain a healthy smile. I enjoy researching alternative health ideas—many I've learned from my patients. I bring energy mixed with an upbeat personality and a positive attitude… and maybe some cookies to share with the team! I keep myself busy helping anyone who needs it.
I am married to Adam and have two children, Bella and Madix. When I'm not at Yahara Dental I like to spend time with family and play games with the kids. I especially enjoy the outdoors and getting my yard into shape.
Most people think I'm crazy because I wear long underwear to work all year long.
What is my guilty pleasure? Puppy chow. I can't live without it.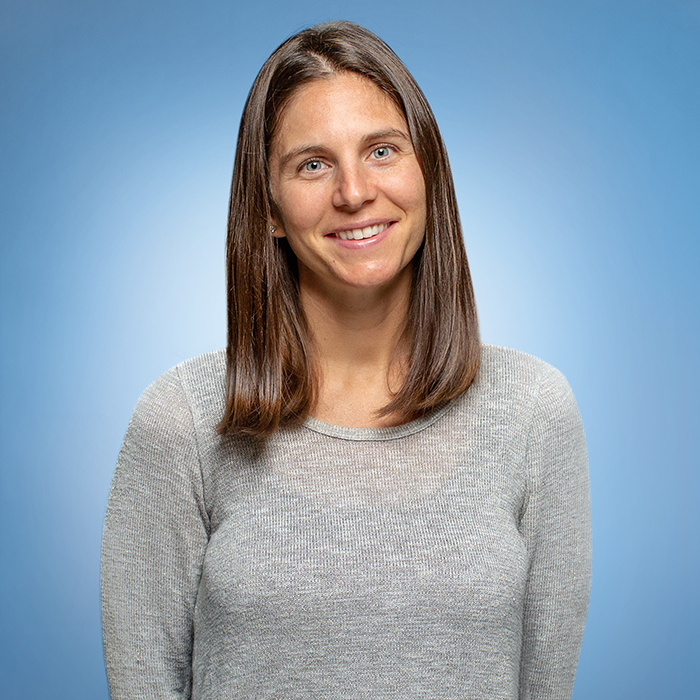 Tiffany – Dental assistant
I was born in Fond Du Lac, grew up in Ladysmith and moved to Madison in 2011. I was drawn to the dental profession because I desired a rewarding career where I could best use my people skills and compassion to help people. I have been part of the Yahara Dental team since February 2013. I started out as Dr. Oinonen's full-time assistant until his retirement.
I have a positive and laid-back attitude which helps my patients feel comfortable during procedure. I spend my days chairside to Dr. Thor, usually discussing sports. When I'm not chairside I'll be found helping at the front desk or working in the lab—all while making my co-workers laugh.
I got married at the Wisconsin State Capital to Brian in August 2018. We enjoy spending time with our eight nieces and nephews and our Jack Russel Terrier, Mya. We make several trips a year up north to visit family and friends. When we aren't traveling, we enjoy sporting events and music concerts.
What is my secret obsession? Wheel of Fortune before dinner and Dateline after.
What is my favorite movie? Breakfast Club. I'm often heard quoting lines from it during the day.
Nickname: T-Dog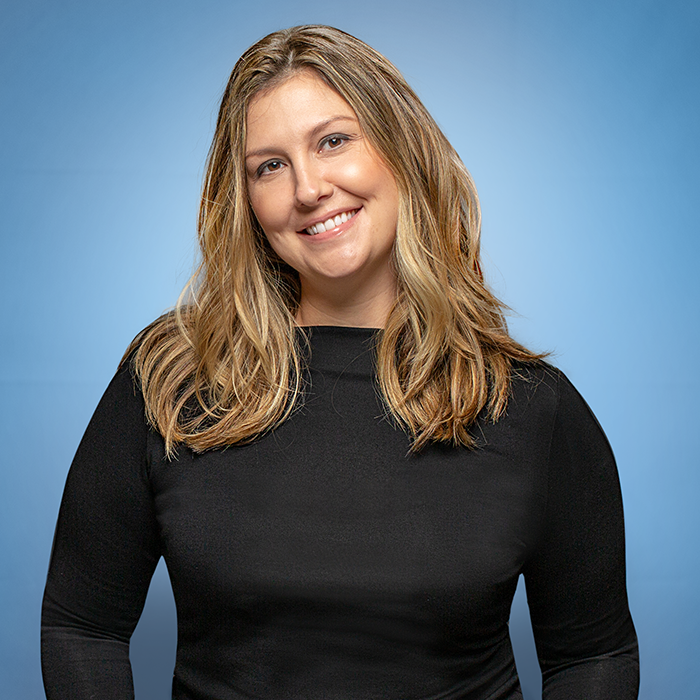 Trina – Dental assistant
After graduating from Milton High School, I attended Blackhawk Technical College where I earned my degree in Dental Assisting. I have more than 30 years of dental assisting experience and spent the first 20 years of my career working for Dr. Hanneman in Janesville until his retirement, then a doctor in Clinton until his retirement. I'm known around the office for my calm demeanor, impeccable assisting skills and willingness to help—I won't go home until all the work is done.
I live outside of Janesville with my husband, Matt, daughter, Lauren, and our Springer Spaniels. With Lauren heading off to college at UW-Milwaukee, we'll soon be empty nesters.
What is my favorite type of music? I'm an 80s music aficionado.
What do I do in my free time? My motto for the weekends is "Eat, sleep, shop."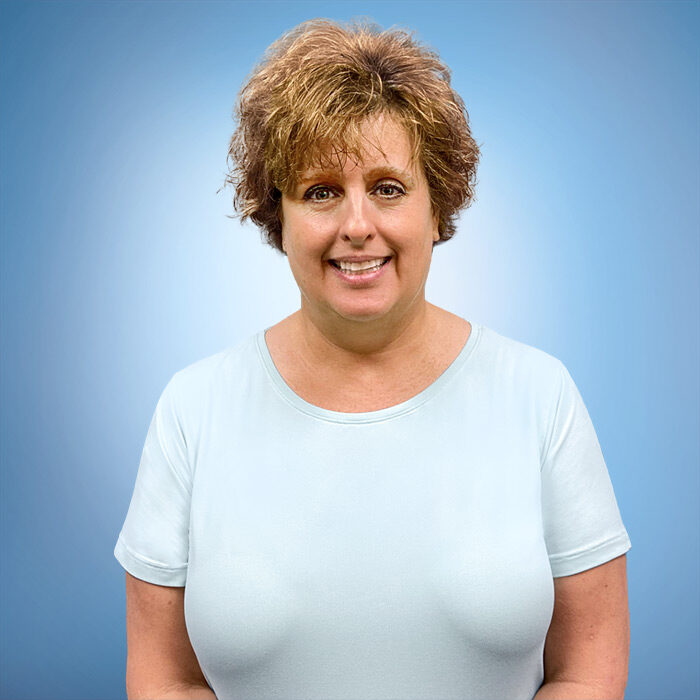 Paula – Business manager
After graduating from Elkhorn Area High School, I attended travel school in Florida before being employed with Midwest Express Airlines in Madison for 13 years. I began my dental career working for Dr. Oinonen in 2004. I have been with Dr. Thor since he purchased Dr. Oinonen's practice in 2011.
My time at Yahara Dental is split between working behind the scenes on the administrative operations of the business and backing up the front desk. I will also be seen floating around offering assistance where needed. I try to be an integral part of our team by keeping our administrative and business affairs well-managed and helping with patient flow throughout the day.
I live outside of Stoughton with my husband, Travis, and our German Shepherds. We have two grown daughters: Abby who is a flight attendant for American Airlines and Olivia who is a stay-at-home mom to our beautiful grandson, Greyson. With a husband and daughter who both travel for work, my perfect day away from the office is just having the entire family together.
What is my special talent? Hearing a song and remembering what movie it is from. I can't seem to remember anything else but I hear a song and the movie just pops in my head.
I simply cannot live without cake. Everyone knows I will do anything for cake.
What is my favorite movie? Halloween (the original). I'm absolutely terrified of Mike Myers but can't stop watching. I've seen it at least twice a year for the last 35 years.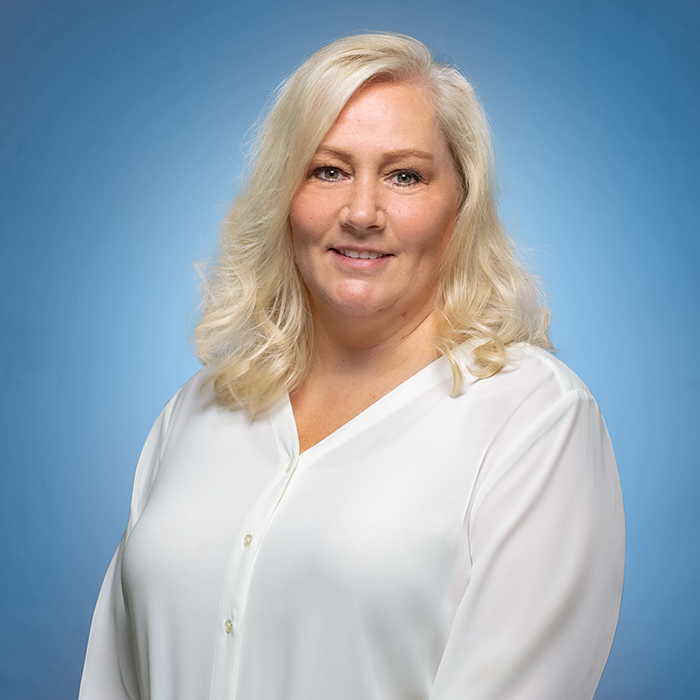 Ashlee – Shining Star
Ashlee started working for Dr. Thor through the Stoughton High School Transition Program. She was hired in 2008 to continue working Friday mornings after she graduated. Ashlee spends her time behind the scenes keeping our office sparkling clean. She is known for her big smile and knack for telling stories.
Outside of work, Ashlee loves doing diamond art and watching Harry Potter movies. She is also a Special Olympics athlete in basketball and track. She lives outside of Stoughton with her parents and pets.